Robin Fisher Roffer
As one of the world's premiere brand strategists, Robin Fisher Roffer has launched and reinvented powerhouse brands such as A&E, AMC, Aon, Animal Planet, Bloomberg, CB Richard Ellis Investors, CNN, Comedy Central, Discovery, Disney Channel, Food Network, FOX, FX, History, Lifetime, MTV, Oxygen, Sony Pictures, and TNT.
Drawing on her branding experience, in 2001 Roffer became the pioneer of personal branding when she penned her first book MAKE A NAME FOR YOURSELF: Eight Steps Every Woman Needs to Create a Personal Brand Strategy for Success. The critically acclaimed and top selling book guides readers to build a concrete plan to find professional success by applying tested branding principals to personal image, enabling them to hone themselves as their own best asset.
THE FEARLESS FISH OUT OF WATER: How To Succeed When You're The Only One Like You came next- showing professionals how to stay connected and relevant at work while maintaining a unique identity, how to fit in without blending in, and how to transform exclusion into high impact.
Inside the pages of her latest book YOUR NO FEAR CAREER, Roffer guides executives to push through adversity and let go of what no longer works to navigate today's dynamic marketplace fearlessly.
Utilizing material from her books, Roffer develops and leads corporate training programs and workshops for top potentials and sales teams at major companies like Philips, Mattel, Microsoft, Walmart, Cox Media and UBS. The programs teach professionals how to build their own personal brands to create lasting impressions and increase revenue.
Website |
Books by Robin Fisher Roffer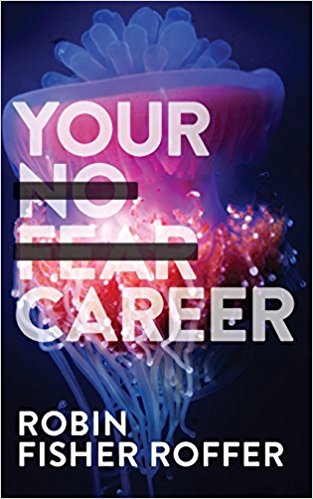 Your No Fear Career, 2nd Edition
Big Fish Marketing
2017-09-07
Make a Name for Yourself: 8 Steps Every Woman Needs to Create a Personal Brand Strategy for Success (Audiobook)
Robin Fisher Roffer
2017-09-07